O Kavanturi / About Kavantura
Specialty coffee shop i trgovina / Specialty coffee shop & store
Horvaćanska 23A, Zagreb
Google Map Link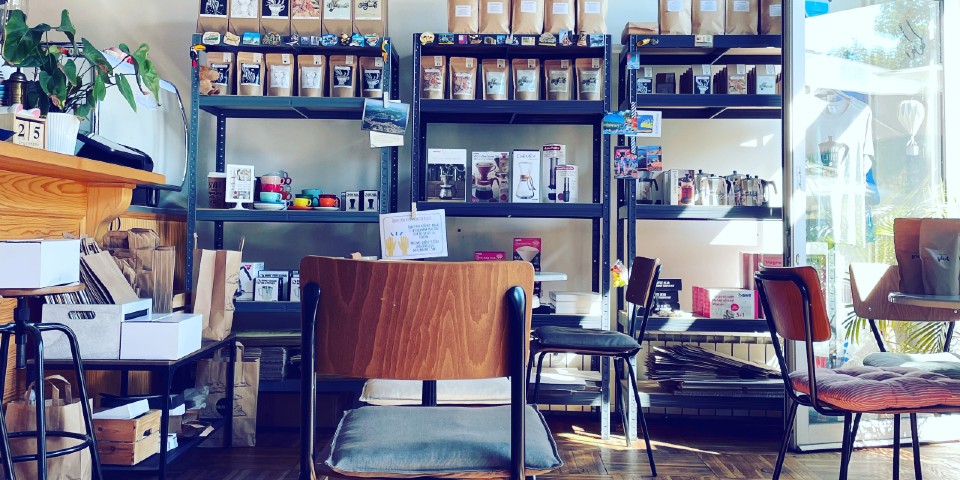 Kavantura je ugodan i opušten specialty coffee shop u Zagrebu, u neposrednoj blizini okretišta Savski most. U ponudi na espresso aparatu imamo dvije kave različitih profila, poseban blend pripremamo kao tursku kavu, a u ponudi imamo i specialty bezkofeinski blend. Osim espresso kava i turske kave, kod nas se mogu isprobati i različite filter kave pripremljene AeroPressom, Chemexom, uz pomoć V60 ili Moccamastera. U ljetnim mjesecima pripremamo i poslužujemo svoj cold brew.
U našoj se trgovini uz našu kavu u vrećicama ili kapsulama, mogu kupiti i razni aparati i pribor za pripremu kave, sredstva za čišćenje te popratna oprema za svakog profesionalnog ili tzv. "home" baristu.
~
Kavantura is a cozy and relaxed specialty coffee shop in Zagreb, Croatia, close to the Savski most tram turnaround. We always have two coffees of different profiles on the espresso machine, while also offering a specialty decaff blend and a special blend for Turkish coffee. In addition to espresso coffee and Turkish coffee, we also offer different filter coffees prepared with AeroPress, Chemex, V60 or Moccamaster. In the summer months we prepare and serve our own cold brew.
In our store, in addition to our coffee packed in bags or capsules, you can also buy various appliances and accessories for coffee preparation, cleaning supplies and accompanying equipment for every professional or home barista.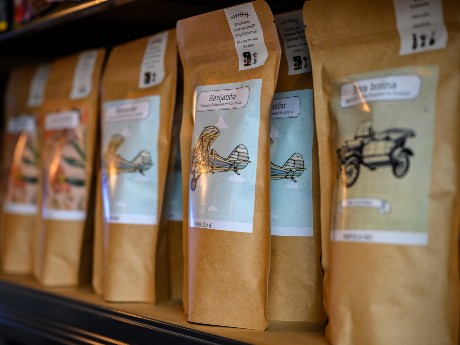 Naša kava / Our coffee
Naš biznis je kava. Primarni cilj nam je održavati kvalitetu i konzistentnost kave u svakoj šalici koju pripremimo s puno ljubavi, bilo da je kuhamo ili vas opskrbljujemo svježe prženim zrncima u zanimljivo dizajniranim vrećicama.
~
Our business is coffee. Our primary goal is to maintain the quality and consistency of coffee in every cup we prepare with a lot of love, whether we brew it or supply you with freshly roasted beans in our interestingly designed bags.
Ponuda kave / Our coffees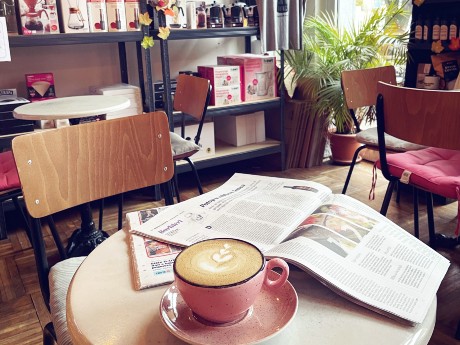 Što nudimo osim kave / What we offer besides coffee
Kavantura je nepušački lokal. Bitno nam je da se gosti osjećaju ugodno i da jednako uživaju u našem ambijentu i našoj ponudi. Trudimo se sezonski mijenjati i dopunjavati našu ponudu pića, pa se ljeti mogu isprobati razni zanimljivi kokteli, craft cideri, ledeni čajevi i ledne kave, dok u hladnim mjesecima nudimo kave kao što su pumpkin spice latte ili choco banana latte, tople koktele ili kuhani cider. Odnedavno u ponudi imamo i najveći broj domaćih craft piva u Zagrebu.
~
Kavantura is a non-smoking coffee shop. It is important to us that our guests feel comfortable and that they equally enjoy our ambience and our drinks. We try to seasonally change our offer of drinks, so in summer you can try various interesting cocktails, craft ciders, iced teas and iced coffees, while in the cold months we offer coffees such as pumpkin spice latte or choco banana latte, hot cocktails or mulled cider. We also offer the largest number of Croatian craft beers in Zagreb.
Meni / Menu